What can you do in one-hundred days? Change your life? Change your worldview? Change your happiness level?
In my teachings, I have come to learn that you can do all of these things in a single day. It begins with the decision to pivot towards conscience living.
I am inviting you to join us for a journey of a lifetime.
This sort of change in energetic living begins with the frequency you exist. Your frequency is impacted by the conversations you have, the media you consume, and the view on life you hold. Let 2020 be a year of growth and expansion. Build a new camp full of joy.
Yoga Alliance has extended its provision to allow Distance Learning through the end of the year. We know most folks could use a little extra support in this season. Over the next one-hundred days, Edge will be bringing your cohort together to celebrate joy.
We have perfected the art of online learning by mastering the sweet harmony of flexible scheduling, along with LIVE Virtual Meetings to ensure you have the community and support you seek.
BONUS: Join now and get Mentoring with Michelle for FREE for three months! This is a $1,497 value. Mentorship is a key element for redirecting your flow of energy. This offer is limited to the first five that sign up, so don't wait to work directly with Michelle Rae Sobi, E-RYT 500!
About Michelle Rae Sobi...
Michelle Rae Sobi studied at Yoga Gyan Jyoti, Center for Yoga and Ayurveda. She continued with the advanced training at Essencia Yoga. She holds the E-RYT 500 distinction with Yoga Alliance, the highest distinction a yogi can hold. She remains a student of yoga and life.
About Edge...
Edge Yoga School is accredited by The American Council on Exercise, Yoga Alliance, and The International Association of Yoga. Our co-op, Power Edge, LLC opens our doors to local instructors to share their craft in our space.
Meet Our Fall Team...
Michelle Rae Sobi, E-RYT 500 - Yogic Living & Anatomy
Niko Ana, RYT 500 - Meditation & Subtle Body
Jess Pollock, RYT 500 - Asana
Dr. Daidra Marano aka Yama Dee, E-RYT 500 - Pranayama & Ayurveda
Guest Teachers will bring their craft to you along the way!
The Schedule...
Monday & Wednesday 6-8pm
Tuesday & Thursday 12-2pm
Saturday & Sunday 12-2pm
Can't make a session? We have over one-hundred hours of lessons posted to our online portal from Live Virtual Trainings we have held since Spring. You must only make three live events weekly to graduate, so we are nothing if not flexible!
The Details...
We have had an unprecedented response in attendance since we began offering LIVE YTT virtually. As such, we are close to selling out, even as we begin this LAST cohort. Don't wait to register, begin your journey today in our PRE-LAUNCH! Due to space limitations, no refunds will be permitted. But no worries, if something comes up for you, enjoy a tuition credit at MichelleRaeSobi.com for any of our training programs.
Ethics...
As yogis, we are here to hold space for a blissful training environment. As such, no current events may be discussed during training. It is our mission to bring together high-frequency conversations to encourage growth. Join us.
The Who's Who and What's What...
All are welcome to take their mat in our cohort. No headstands or tricky arm-balances are required. Come as you are, take what you need. We are here to hold space for you!
Need a Consult?
Connect with Michelle via email, phone, or a LIVE Zoom to talk about how the Edge team can guide you.
BOOK
your DISCOVERY session now.
Namaste,
Michelle Rae Sobi, RYS
Yogi, Mentor, Owner of Edge Yoga School

Ambassador of the International Association of Yoga
Your Instructor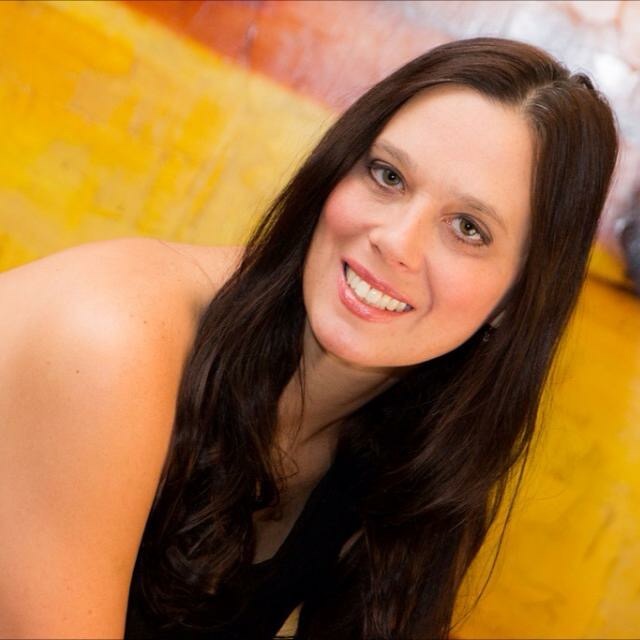 Michelle Rae Sobi has been involved in fitness since age 14. She has been teaching yoga for over a decade. She specializes in all levels classes so that anyone who comes to class can enjoy yoga, regardless of experience.
---
She offers yoga teacher training nationally. Her yoga teacher training program is endorsed by The American Council on Exercise and Yoga Alliance. She is a published author of The Yoga Asana Handbook, Yoga Snippets, and A Glimpse of Yoga. She has presented at the SCW Fitness Mania in Rosemont, where her program "coreXyoga" was nominated "Best Program."
---
Michelle Rae Sobi studied at Yoga Gyan Jyoti, Center for Yoga and Ayurveda. She continued with the advanced training at Essencia Yoga. She remains a student of yoga and life. She holds the E-RYT 500 distinction with Yoga Alliance, the highest distinction a yogi can hold. She remains a student in yoga and in life.
---
She holds an ACE certification in Group Fitness, a Fitness Instructor degree, Precision Nutrition, and numerous specialty certificates. She founded Edge Yoga School, a Registered Yoga Alliance School. Her yoga studio, Power Edge Yoga Fitness, LLC is a member of the Association of Fitness Studios.

---
Edge Yoga School offers 200-hour, 300-hour, Prenatal Yoga Teacher Training, Ayurveda Health Coach programs, as well as university level prep courses for The American Council on Exercise to include the newly renowned Health Coach Certificate
Her passion is teaching others what she knows, and her specialty is training others to become a Yoga Teacher Trainer. When she's not teaching, she can be found playing with her puppies or creating a new dish made of whole food.
Michelle Rae Sobi, Owner, Edge Yoga School, E-RYT 500, ACE, RYS
Frequently Asked Questions
What does RYT-200 stand for?
A Yoga Alliance Registered Yoga Instructor of 200 hours.
The school in a nutshell…
Our 200hr program focuses on teaching you how to teach, while our 300hr program teaches you how to lead workshops, retreats and yoga teacher trainings.
Flexible Schedule
The 200hr & 300hr YTT runs year-round. You choose the training day that works for your schedule. Begin anytime, but sessions do sell out! See the schedule for times and days available. So whether you learn best audibly, visually or by doing, we've got you covered. We offer an array of training sessions to meet your schedule. More…
Once I start the course, is there a deadline I have to finish?
Edge Yoga School understands you have a busy schedule. That is why we have developed a flexible schedule so you can learn at your own pace. Since we are teaching you at up-to-date industry information, meaning your education will be trending and relevant, we request that you finish within 18 months.
Are there any additional costs aside from tuition?
There are five books required for class:
The Anatomy of Yoga by Leslie Kaminoff and Amy Matthews
The Yamas and Niyamas by Deborah Adele
The Yoga Sutras of Patanjali by Sri Swami Satchidananda
Light On Yoga by B.K.s. Iyengar
Asana Pranayama Mudra Bandha by Swami Satyananda Saraswati
Yoga Anatomy Fundamentals $349 More...
Are refunds available?
Unfortunately not. Once the course is accessed, we have no way to "return" intellectual information. You can, however, transfer it once to another party.